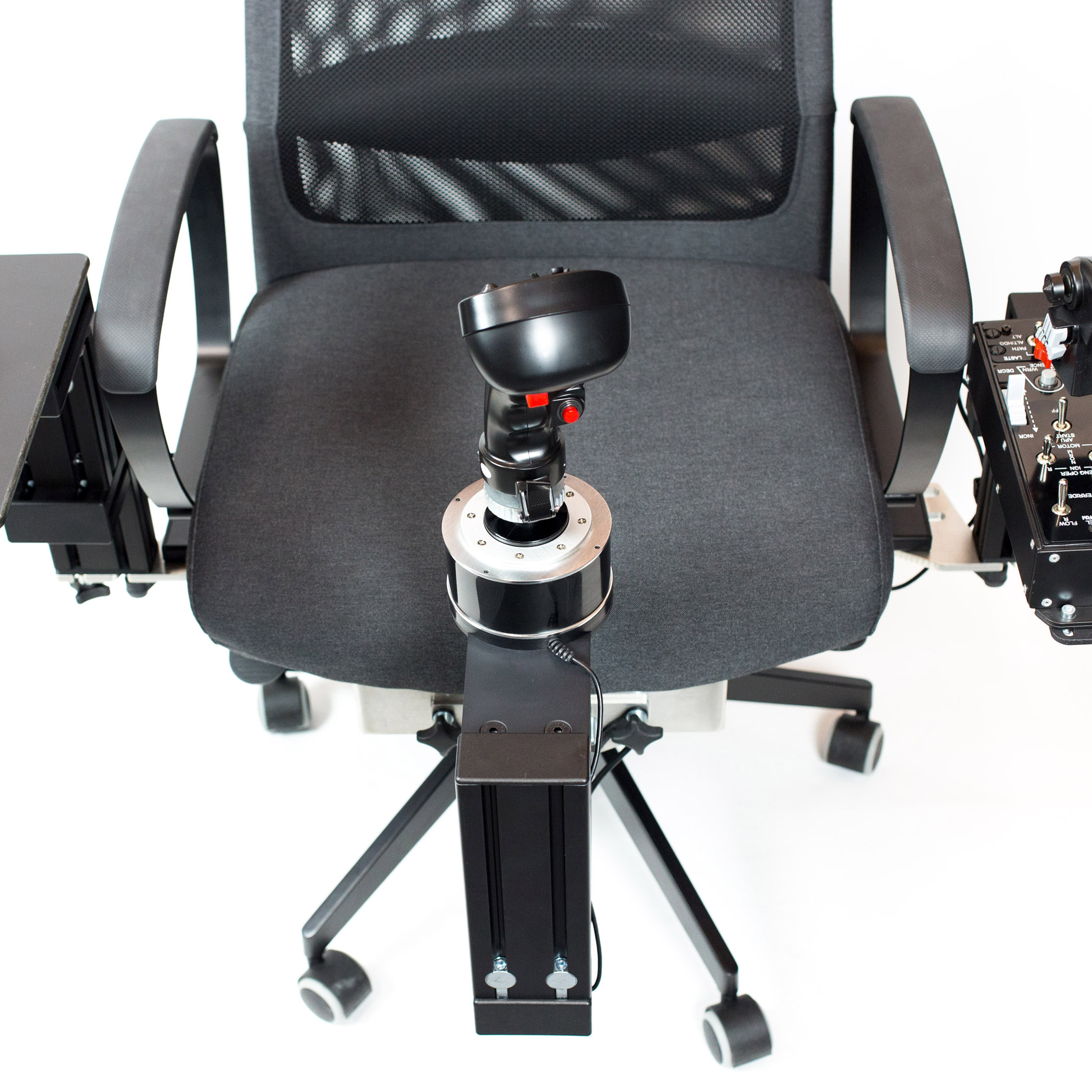 Sometimes the smaller things require the most work and take the longest. Since we released the first version of the Joystick / HOTAS Chair Mounts in 2018, we have been planning to add a center mount.
As you may imagine, mounting a center joystick on an office chair may present some problems. Can you get in with it attached? Does it need to be removable? Where do you attach it? Does it work for all the chairs and all the joysticks? We just made an IKEA Markus/Universal Mount, does it work with that?…
I think we went through 10 prototypes on the brackets that connect the profiles and joystick to the chair. To be sturdy enough the bracket is now made out of 5mm bent and welded V2A stainless steel.
There is also another problem when mounting joysticks in the center. We will have to support joysticks with and without extensions. To achieve that our new Chair Mount Center Mount actually is more of a kit that can be assembled in multiple ways.
We are already preparing the first batch for launch but we will still have to get the manuals and website ready. Here is a sneak preview from the first photo session yesterday with a non-extended Warthog HOTAS setup, upcoming Chair Mount Mouse Mount and an IKEA Markus with our universal mounting base.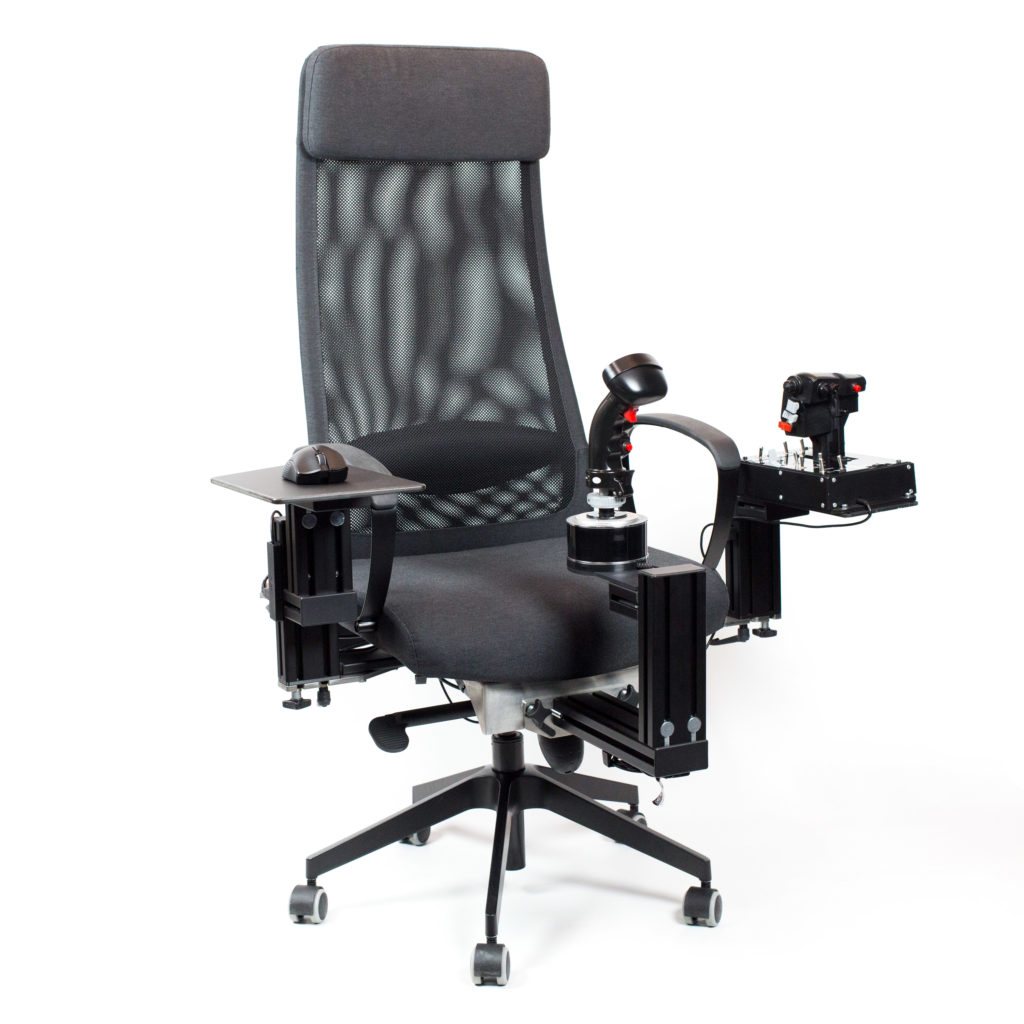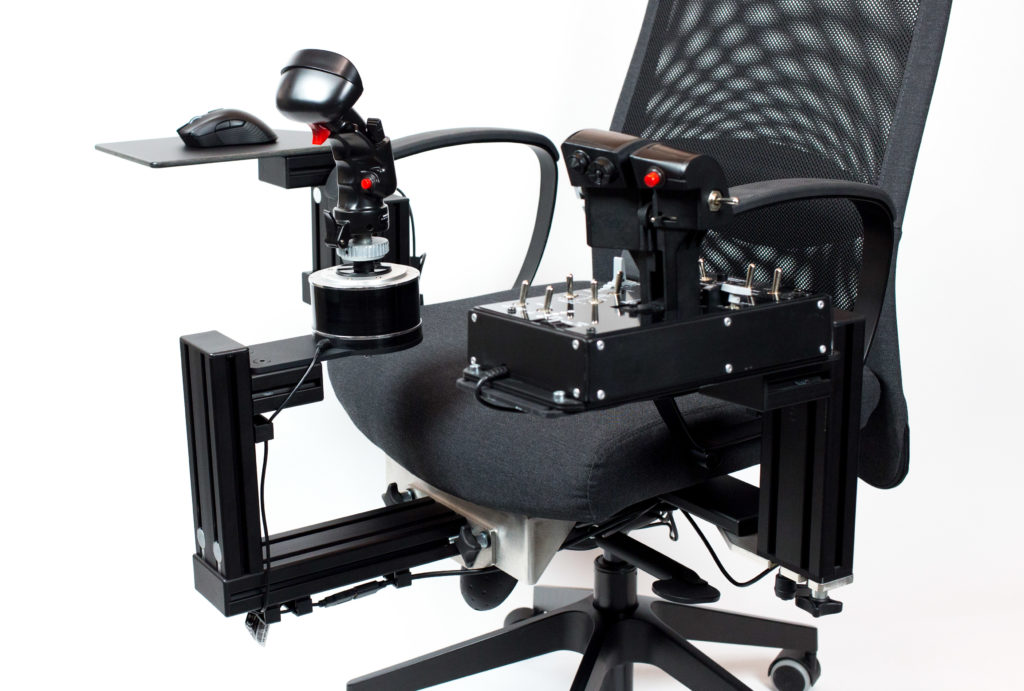 See you on land, air or space!
Olsen