Owing to the exceptionally high demand during our Black Friday Sale, support response times and order deliveries may experience delays. For the latest information, kindly refer to our Discord channel #lead-times.
Joystick / HOTAS Table Mount
Aluminium table mount for joystick, throttle and HOTAS systems. Compatible with Brunner, CH Products, Logitech, Thrustmaster, VKB and VPC models.
For a HOTAS setup (joystick and throttle) two mounts are needed.
Concept
Our focus in the design of the Joystick / HOTAS table mount is on absolute stability. The connection between the mount and the table has to be extremely sturdy and can not flex. Joystick or Throttle must be quickly removable, so as not to disturb if necessary.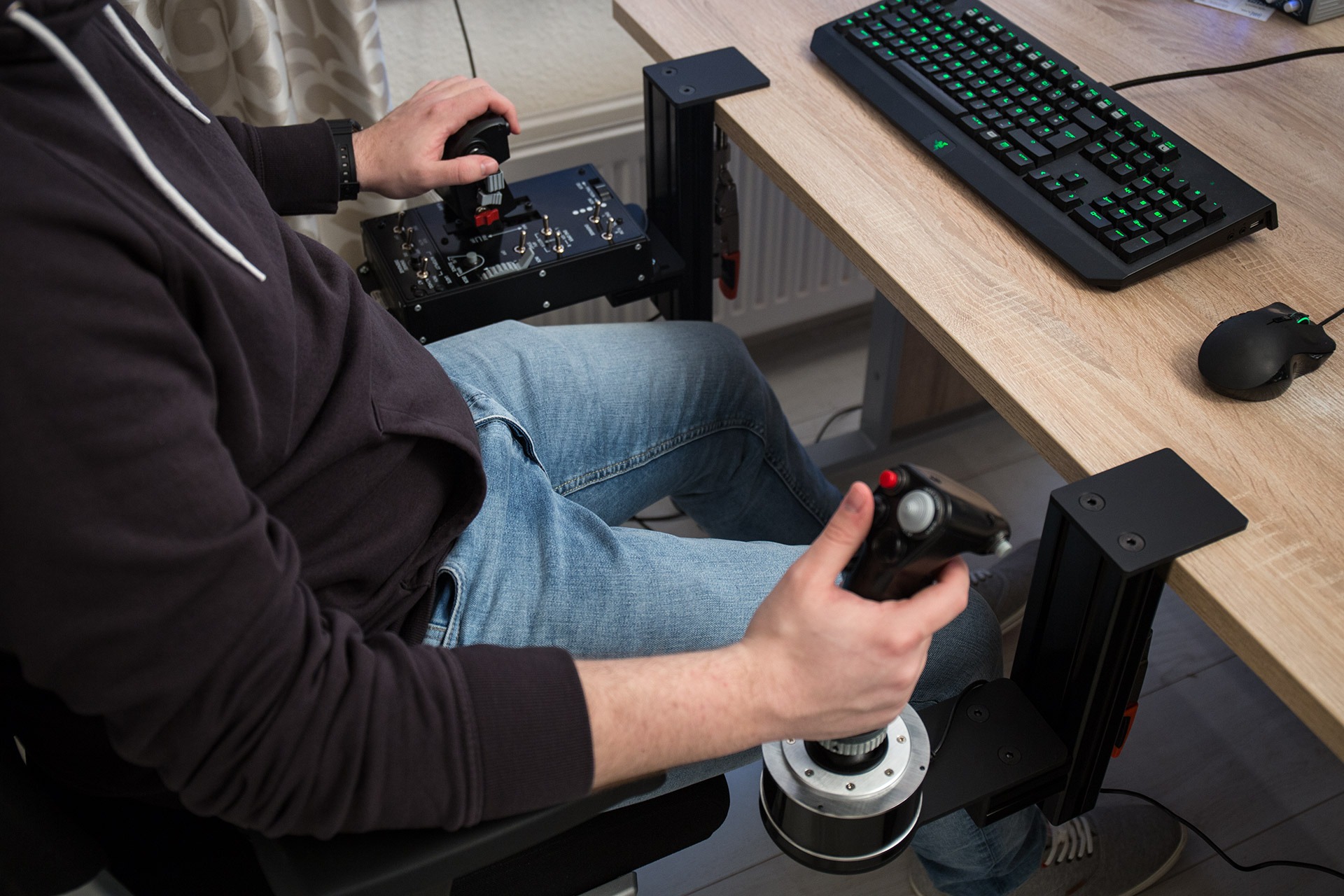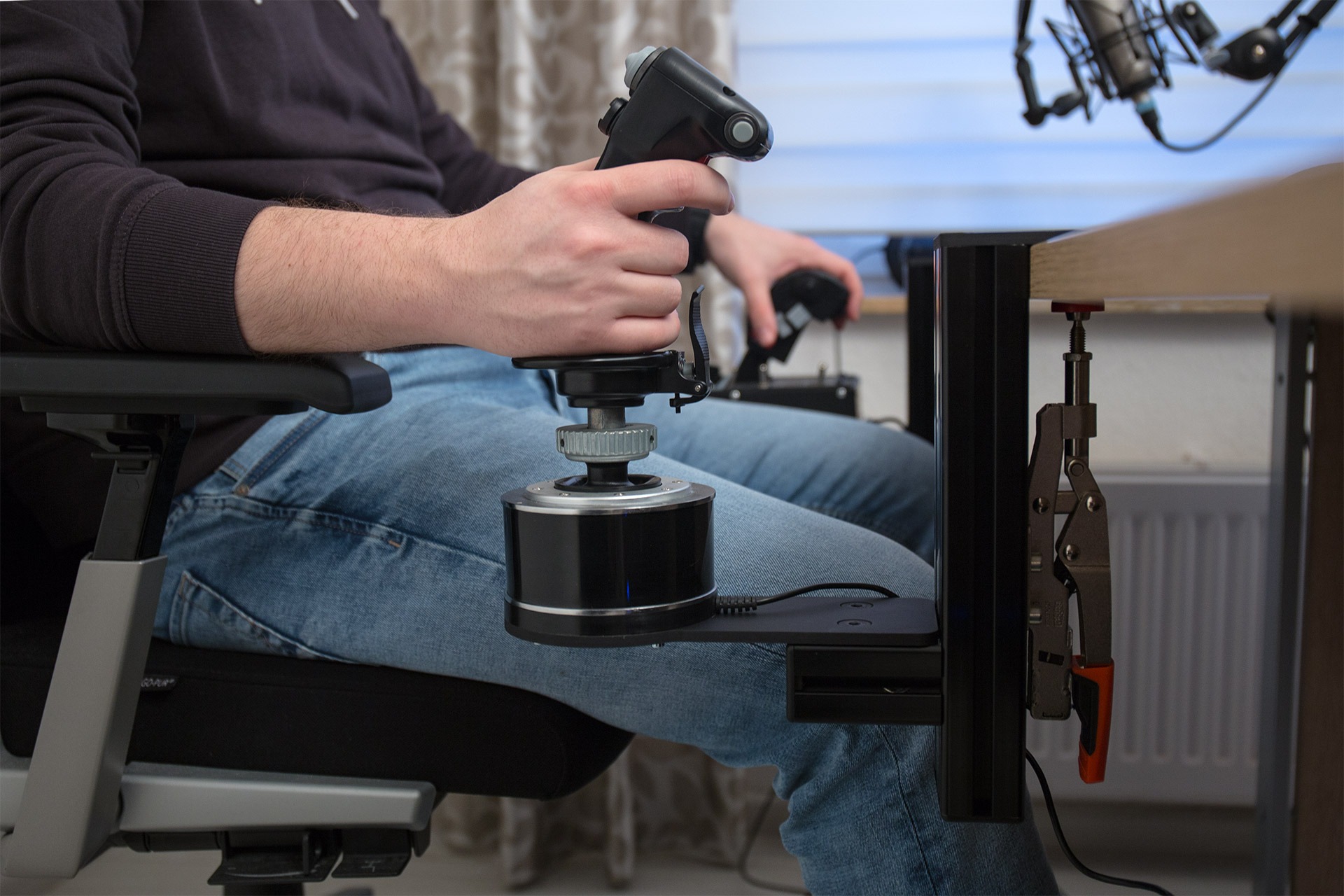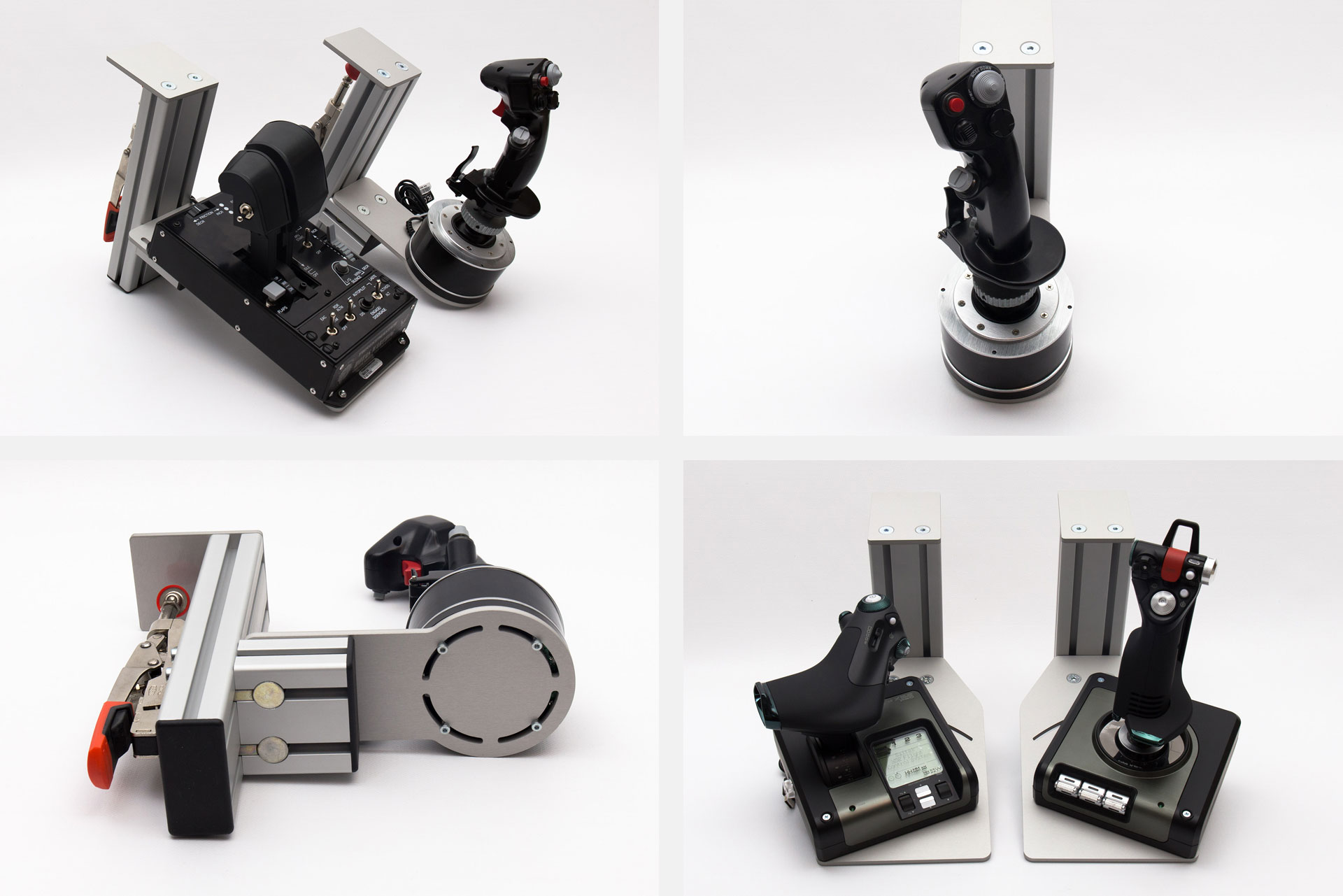 Design
Automatic Clamp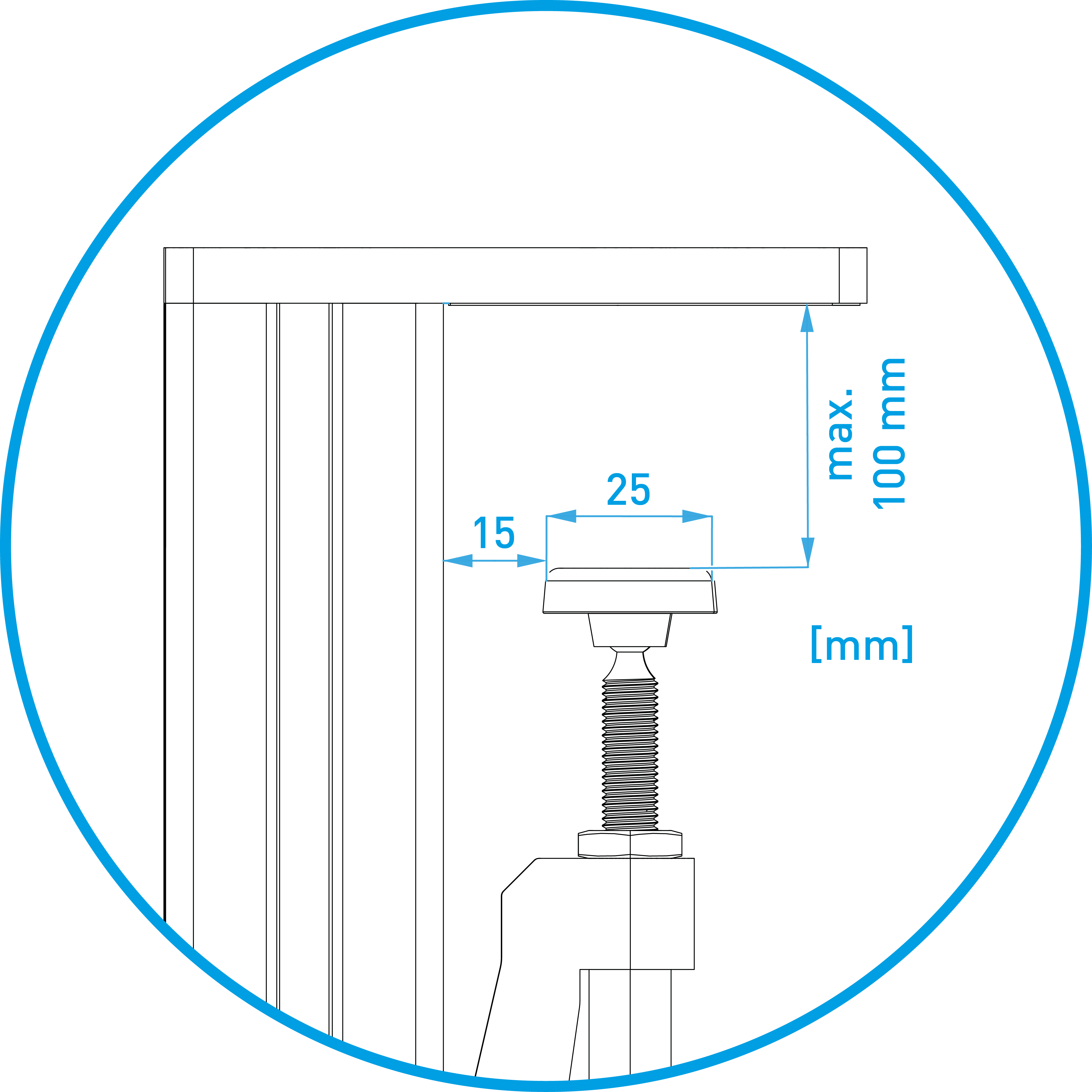 The fastening process on the table is very easy and flexible due to the quick release construction.
In just a few seconds, the table mount can be attached or detached.
Clamping force up to 2500 N.
Can be mounted on tabletops with a thickness of 0.5-10 cm.
Click image to enlarge.
Mounting Plate
The mounting plates for joystick or throttle are infinitely adjustable in height and can be fixed. (max. lowering: 23 cm)
The mounting plates for joystick and throttle are specially designed for the requirements of the respective system and can be individually reordered.
Table Protection and increased Grip
The top plate of the mount is thinly coated with plastic to protect the surface of the table while increasing the grip.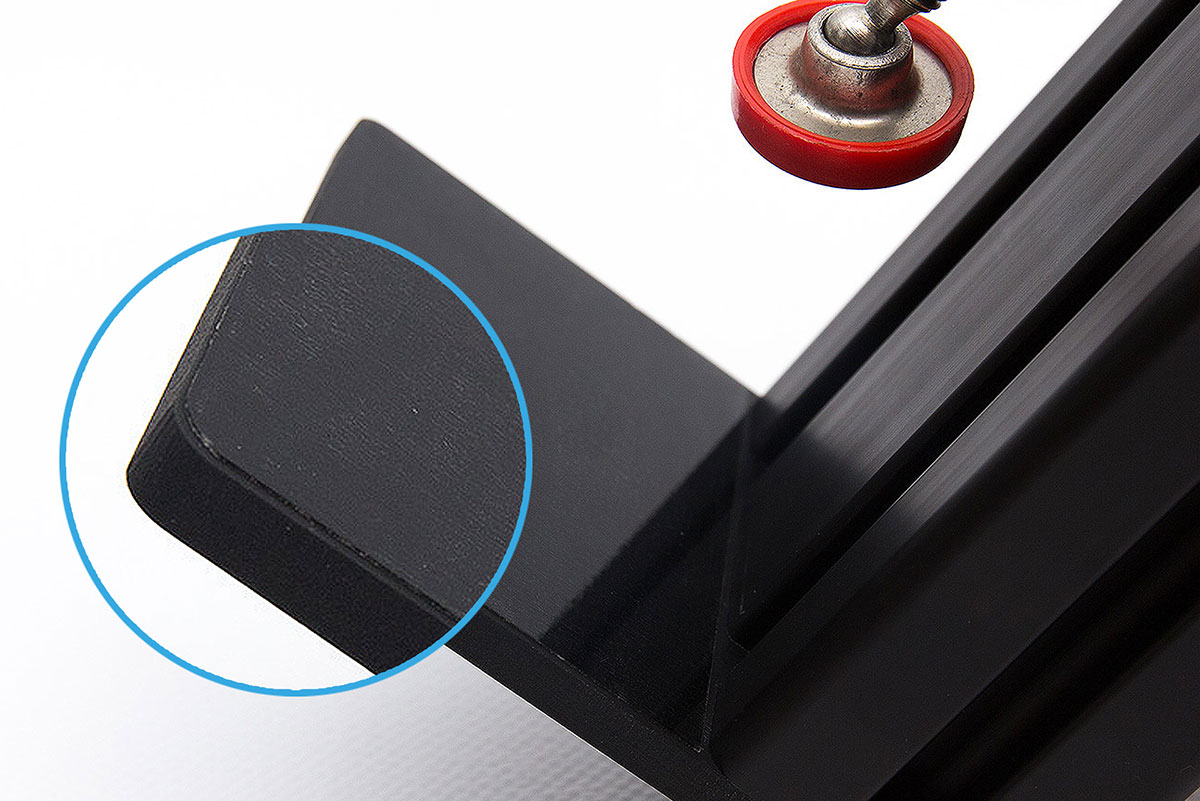 Scope of Delivery
1x Aluminium table mount
1x aluminium mounting plate
Screws/nuts or velcro pads to attach the joystick or throttle (depending on the system)

Für Aufbau und Einstellung wird ein Innensechskant-Set mit Kugelkopf benötigt. (Nicht im Lieferumfang enthalten)

For setup and adjustment, a hex key set with ball head is required. (Not included) Joystick and Throttle are not included and serve only to illustrate a complete structure.
Developed with the support of the Sim community
Many thanks to all who contributed ideas, tests and criticism to the realization of the project!
FAQ
Are two table mounts required for a HOTAS setup?Yes, Joystick / Throttle or Dual Joystick systems require two mounts.
Joystick/HOTAS system changed, now what?The mounting plates are easily exchangeable and can be reordered separately.
Warthog joystick compatible with extension?There is enough space at the front for all lengths of Warthog extensions.

Customer images
(also older versions)
Hinweise
Unsere Konstruktion wird stetig verbessert, weshalb das fertige Produkt von der Version in den Videos und auf den Bildern abweichen kann.