Mouse Extension for Table Mount
Mouse extension for table mounts for optimal positioning of the mouse next to joystick or throttle.
This module is designed as an add-on:
A separate mount is required as a basis, such as the Joystick/Hotas Table Mount.
Concept
The mouse extension for table mounts allows optimal positioning of the mouse next to the joystick or the throttle.
Especially for games like Star Citizen, which require a quick change of joystick and throttle to keyboard and mouse, an ergonomically correct positioning of the mouse is indispensable. This is the only way to switch back and forth between the two control methods without delay.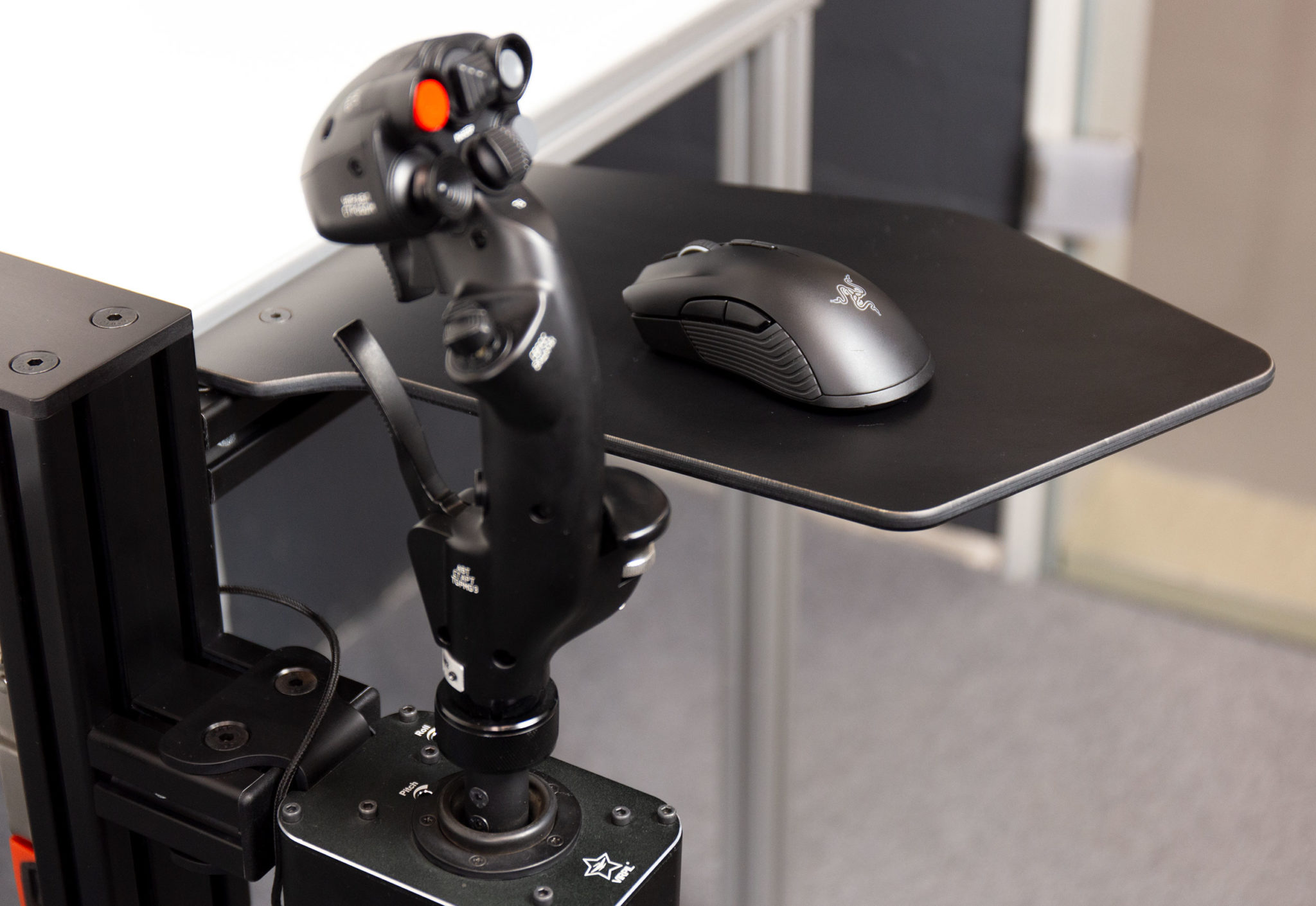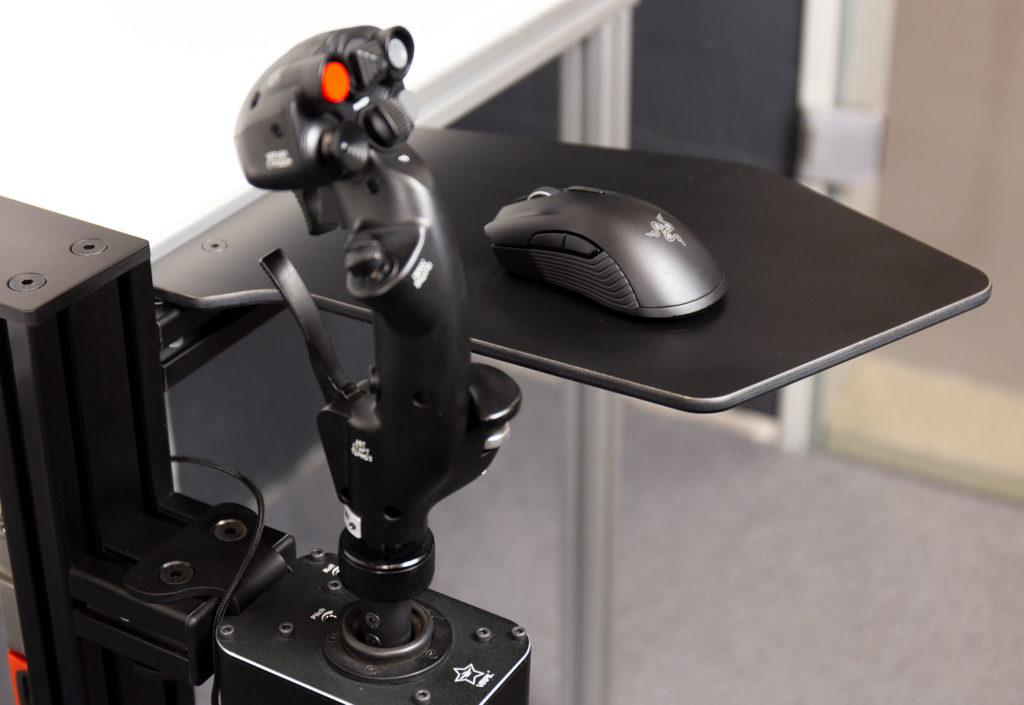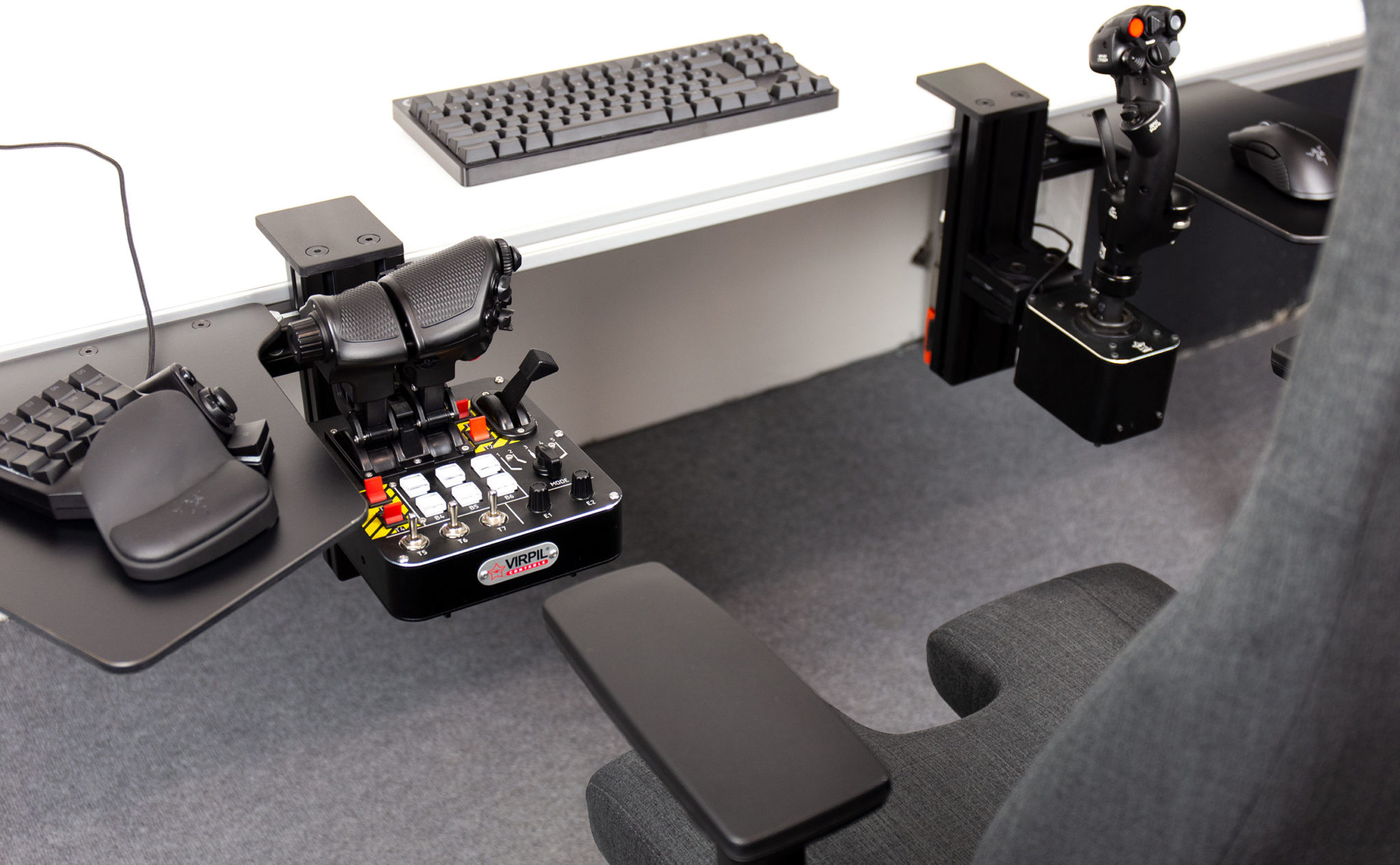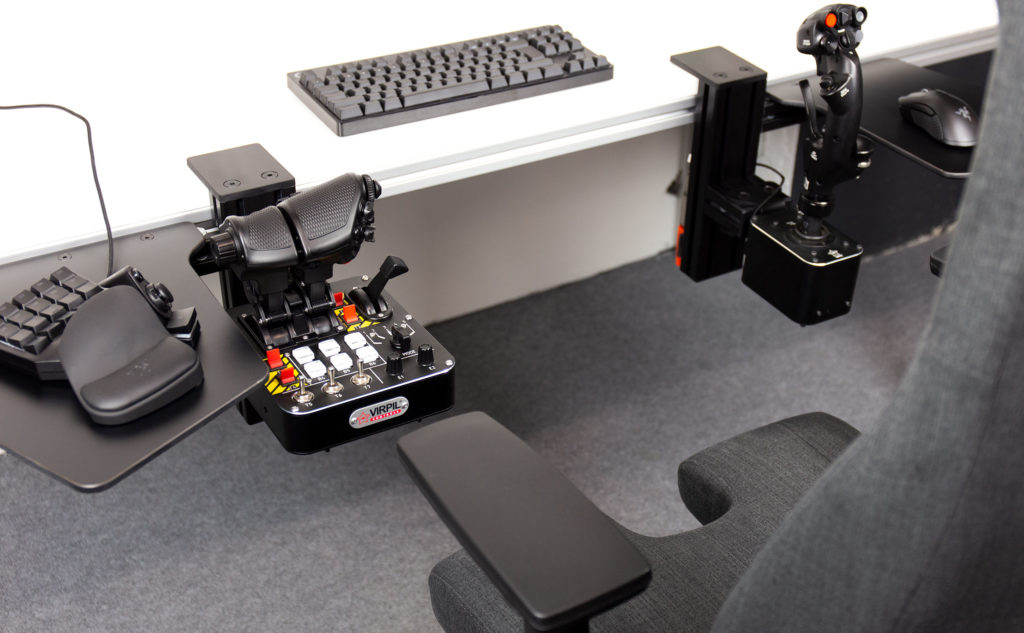 Design
The mouse extension is infinitely height-adjustable over the entire length of the table mount and is ideally set to the same height as the hand position of the joystick.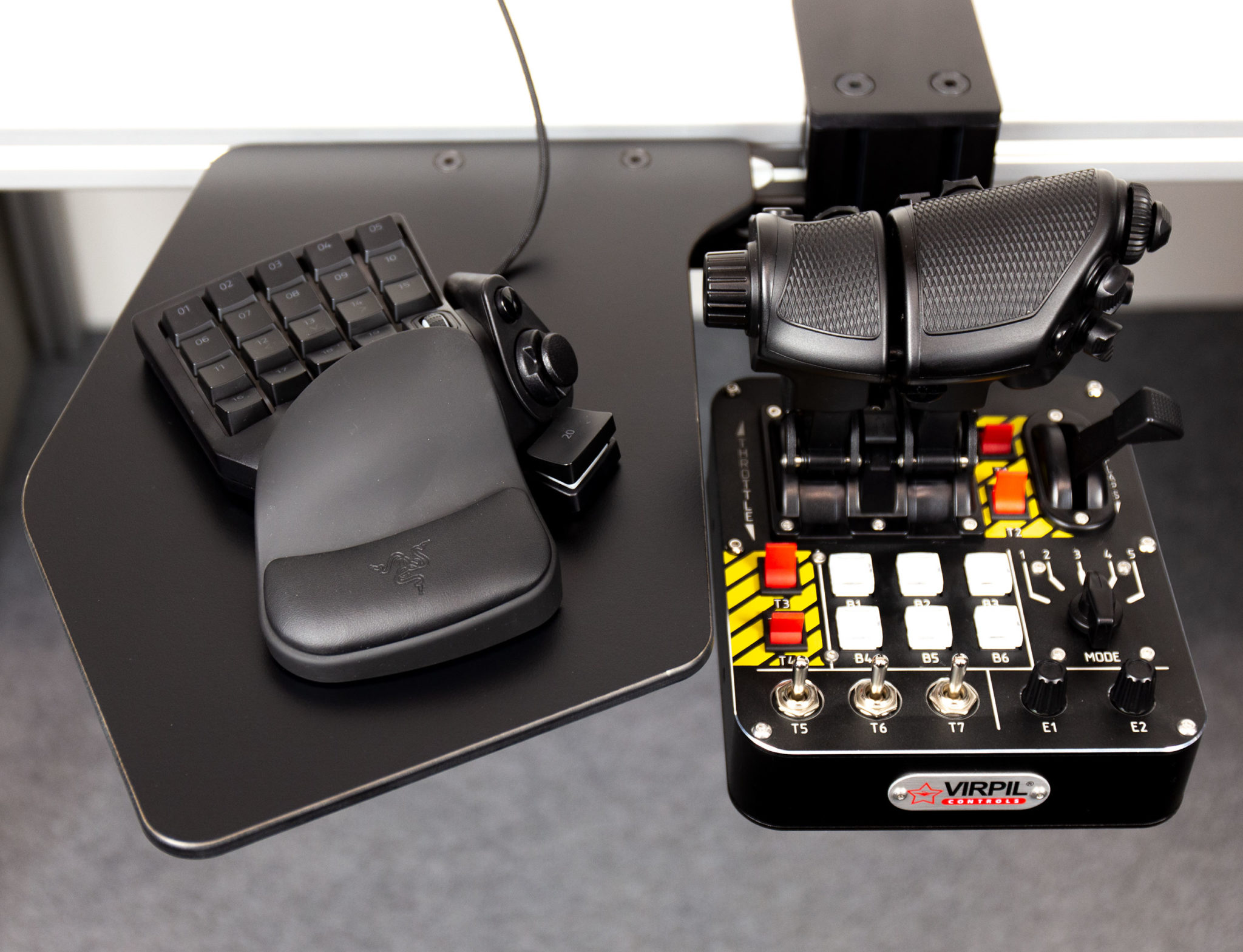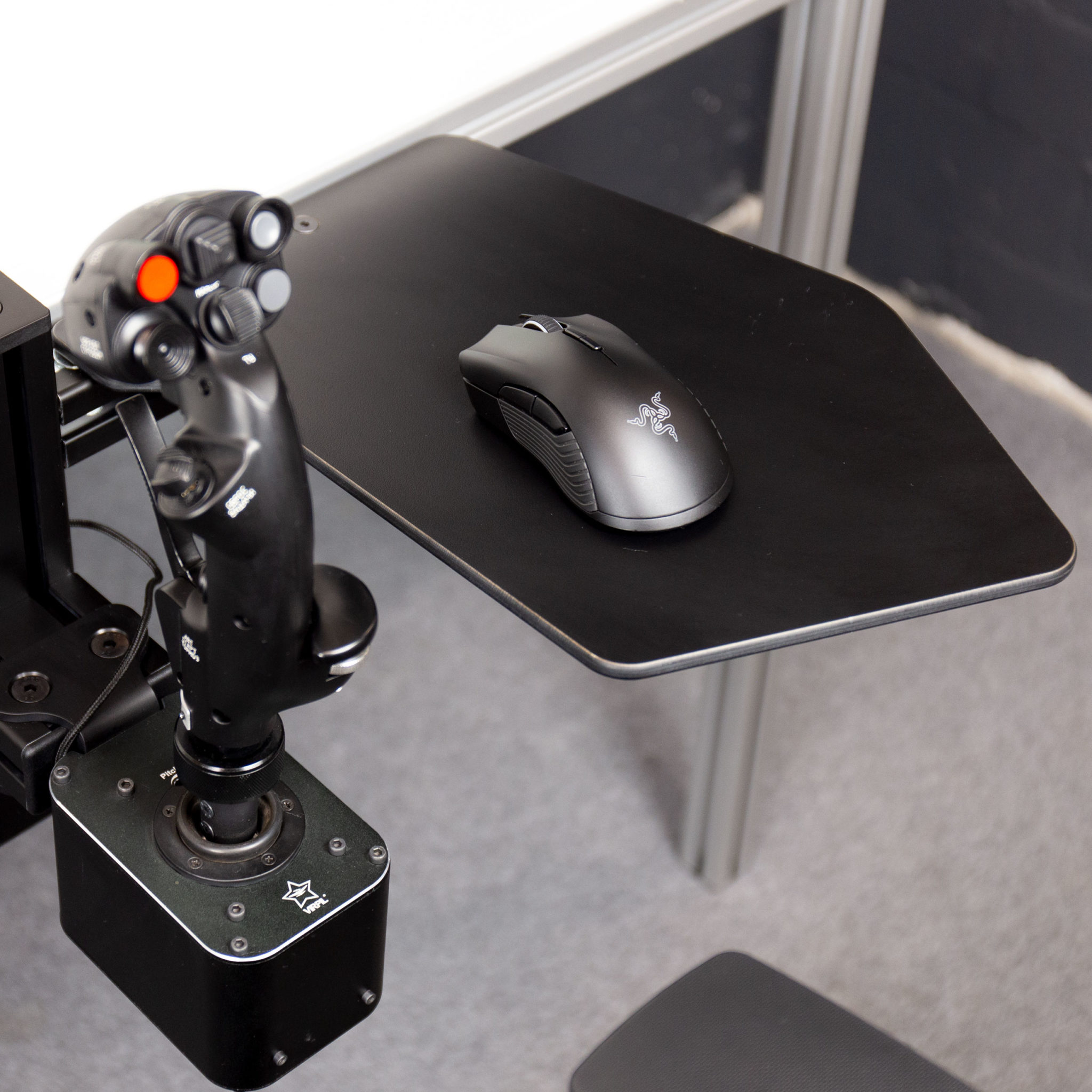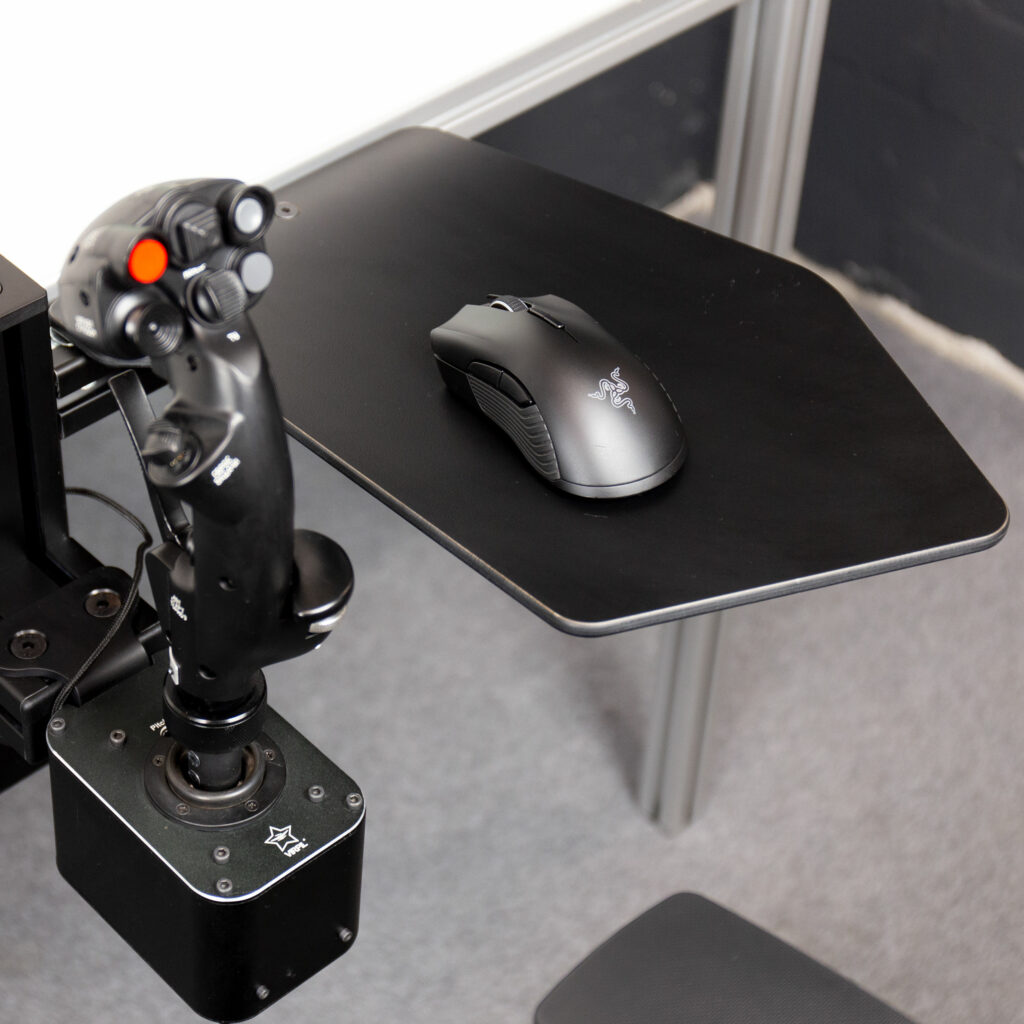 Dimensions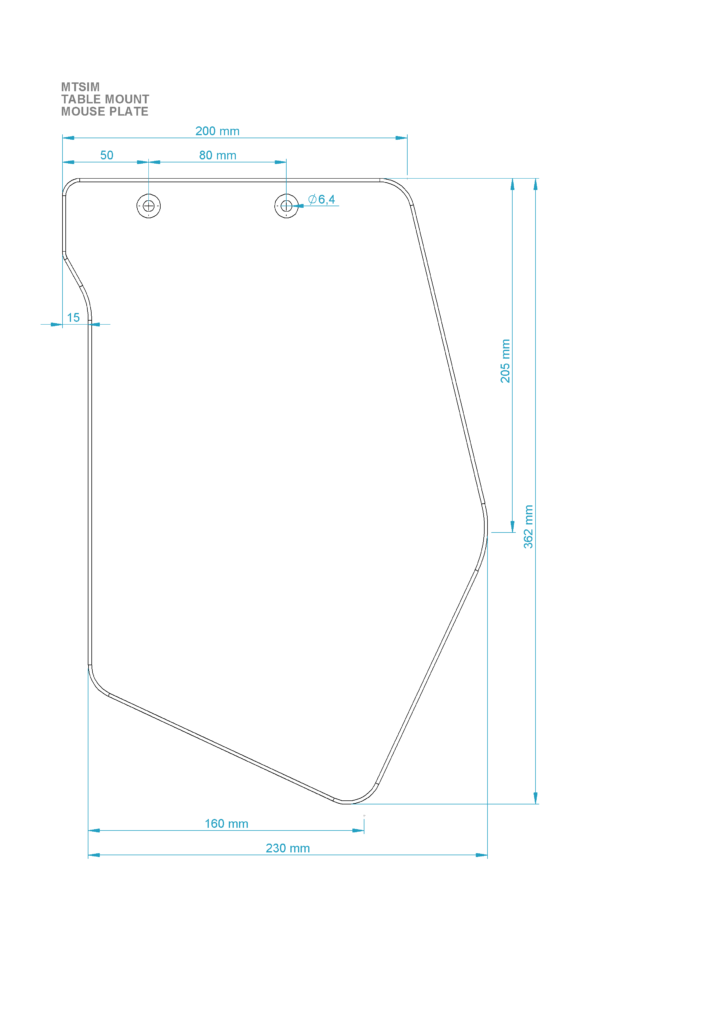 Scope of Delivery
1x Mouse Extension Frame
1x Mouse Extension Composit Plate (left or right)
Für Aufbau und Einstellung wird ein Innensechskant-Set mit Kugelkopf benötigt. (Nicht im Lieferumfang enthalten)
Chair, mouse, joystick/throttle or other accessories are not included in the shipment and serve on the product images only to illustrate a complete body.
Customer images
FAQ
Is VAT (Value-added tax) due for orders outside the EU?
19% VAT is only charged for deliveries within Germany and the EU.
Notice
Partially pictures of accessories such as controllers or seats, which are not included in the shipment of the product, are shown on pictures. These serve only to better illustrate the overall view.

DOWNLOADS