Owing to the exceptionally high demand during our Black Friday Sale, support response times and order deliveries may experience delays. For the latest information, kindly refer to our Discord channel #lead-times.
Shifter / Handbrake Table Mount
Aluminium table mount with an automatic clamping machanism for fast attachment of a racing shifter or handbrake. Available in black or silver.
Concept
The most important part in the design process of the table mount was absolute stability. The connection between the mount and the table has to be extremely sturdy and can not flex.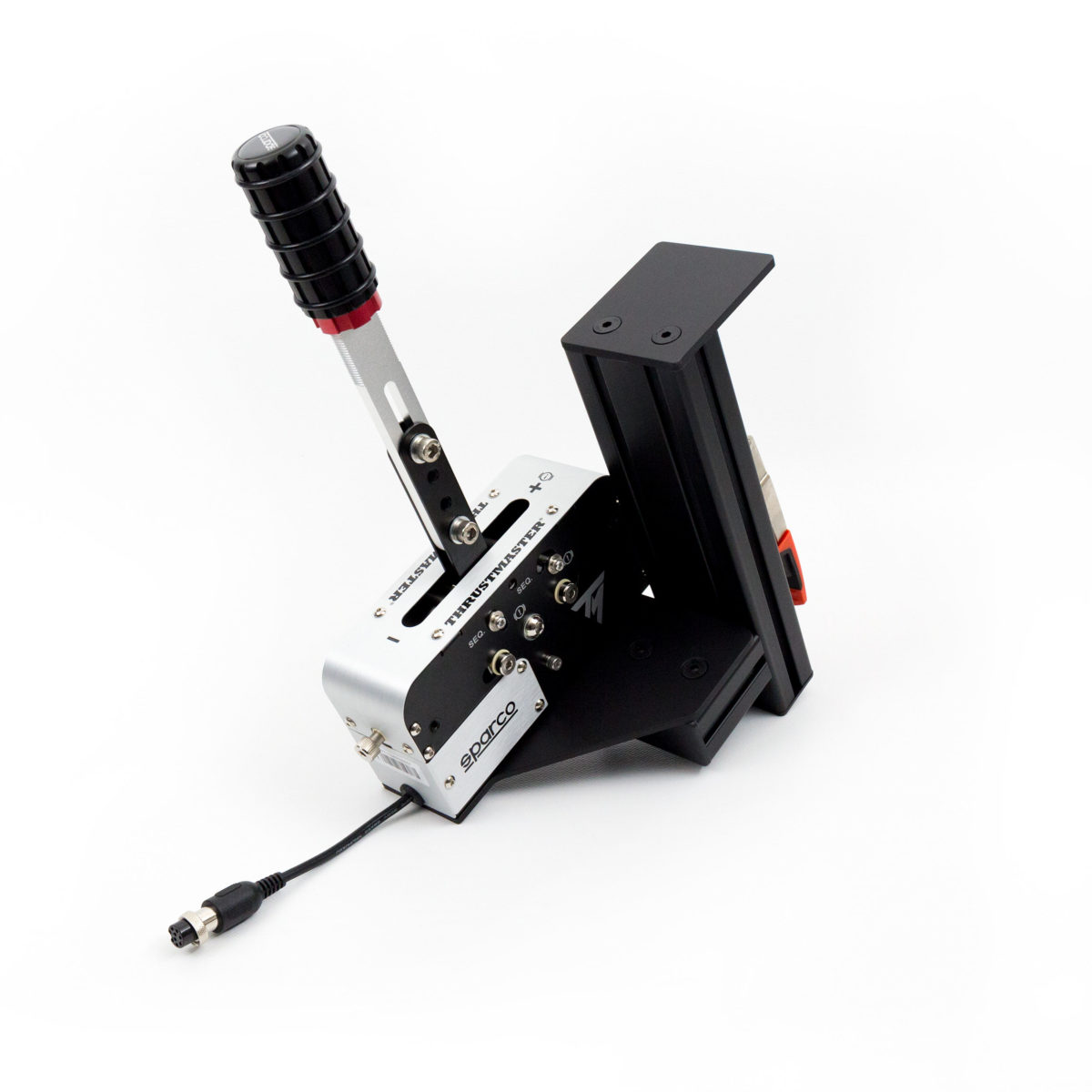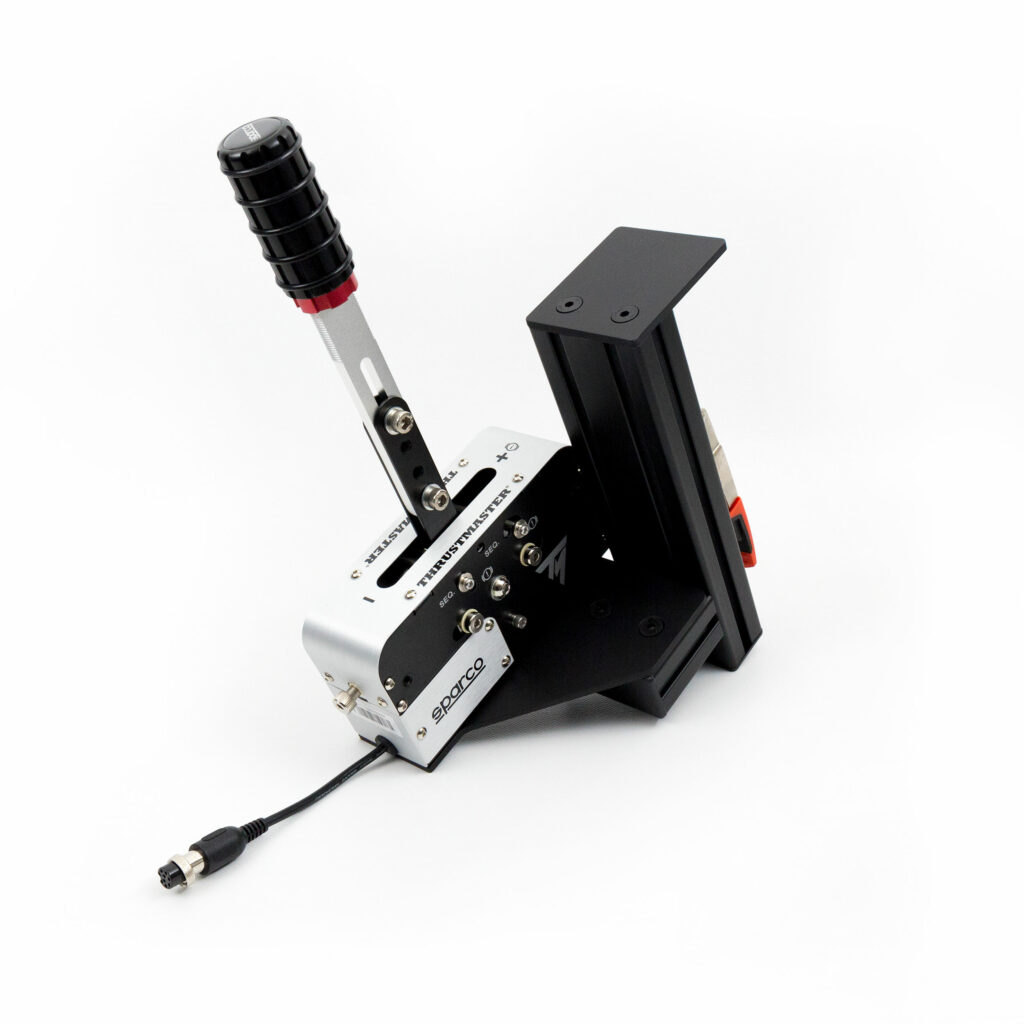 Adjustability
The fast clamping mechanism on the back is simple, strong and flexible. The table mount can be attached or removed in seconds.
Make your desk available for other work easy and quickly. (max. vertical range in standard length: 22 cm)
Compatibility
Clamping force up to 2500N. Attachment to tables with a thickness from 0,5 to 10 cm. Click image to enlarge.
The mounting plate for the handbrake and shifter is specially designed for the requirements of the respective system and can be ordered separately. Following mounting plate options can be selected on order:
Fanatec ClubSport Shifter
Heusinkveld Sim Shifter
Logitech G25/27/29/920/923 DF Shifter
Thrustmaster TH8A Shifter
Thrustmaster TSS Handbrake/Shifter
DSD Pro Sequential Shifter
Shipping
The construction time may take up to 15 business days.
Scope of Delivery
1x Aluminium table mount
1x Aluminium mounting plate
material to attach the shifter or handbrake (depends on the system) For setup and adjustment, a hex key set with ball head is required. (Not included)
Für Aufbau und Einstellung wird ein Innensechskant-Set mit Kugelkopf benötigt. (Nicht im Lieferumfang enthalten)
Shifter or handbrake systems are not included, they are only shown for demonstration purposes.
FAQ
I changed my Shifter/Handbrake setup, what to do?The mounting plates are easily exchangeable and can be reordered separately.
Is VAT (Value-added tax) due for orders outside the EU?19% VAT is only charged for deliveries within Germany and the EU.

Hinweise
Unsere Konstruktion wird stetig verbessert, weshalb das fertige Produkt von der Version in den Videos und auf den Bildern abweichen kann.