Owing to the exceptionally high demand during our Black Friday Sale, support response times and order deliveries may experience delays. For the latest information, kindly refer to our Discord channel #lead-times.
Flight Chair – MFC-1 Blackbird
The MFC-1 Blackbird is the first office chair developed especially for flight. Breathable hybrid synthetic leather made out of vinyl and polyurethane covers the seat.
Selection: Without Brake: Standard – for use without pedals. Caster and Rotation Brake: The chair can be set in a fixed position for optimal pedal use.
Production time: 1-4 week(s)
Concept
We never intended to build our chairs. However, since there wasn't a chair on the market suitable for flight, we had to take action. In the past, we often had negative experiences using joysticks and throttles with office and gaming chairs. Thus, eventually, we had no choice but to design our own.
Our goal was to create a chair that combines high quality, ergonomics, seating comfort (especially for long flights), and that works well with different flight control setups. Also, the chair has a central cut-out in the seat to mount a center joystick in the perfect position. Also, the chair has a central cut-out in the seat to mount a center joystick in the perfect position.
Design
The most important feature is the specialized form of the backrest.
The wider contured bottom part provides stability and support for the pilot. The slimmer top part allows for full freedom of the shoulder and elbows to have complete unimpeded joystick/throttle motion range.
With this seat allows full unristricted operation of the joystick and throttle.
Features
Height adjustable
Synchronous mechanism – the seat and backrest move synchronously with each other
You can fix the backrest in 5 positions
The backrest's height is adjustable in 6 positions
Seat depth adjustment
Seat tilt adjustment
Padded 4-D armrests
Glass fiber reinforced base
Seat cut-out for center joysticks
Optional for pedal users:
Lockable easy-running castors for all floors
Rotation Brake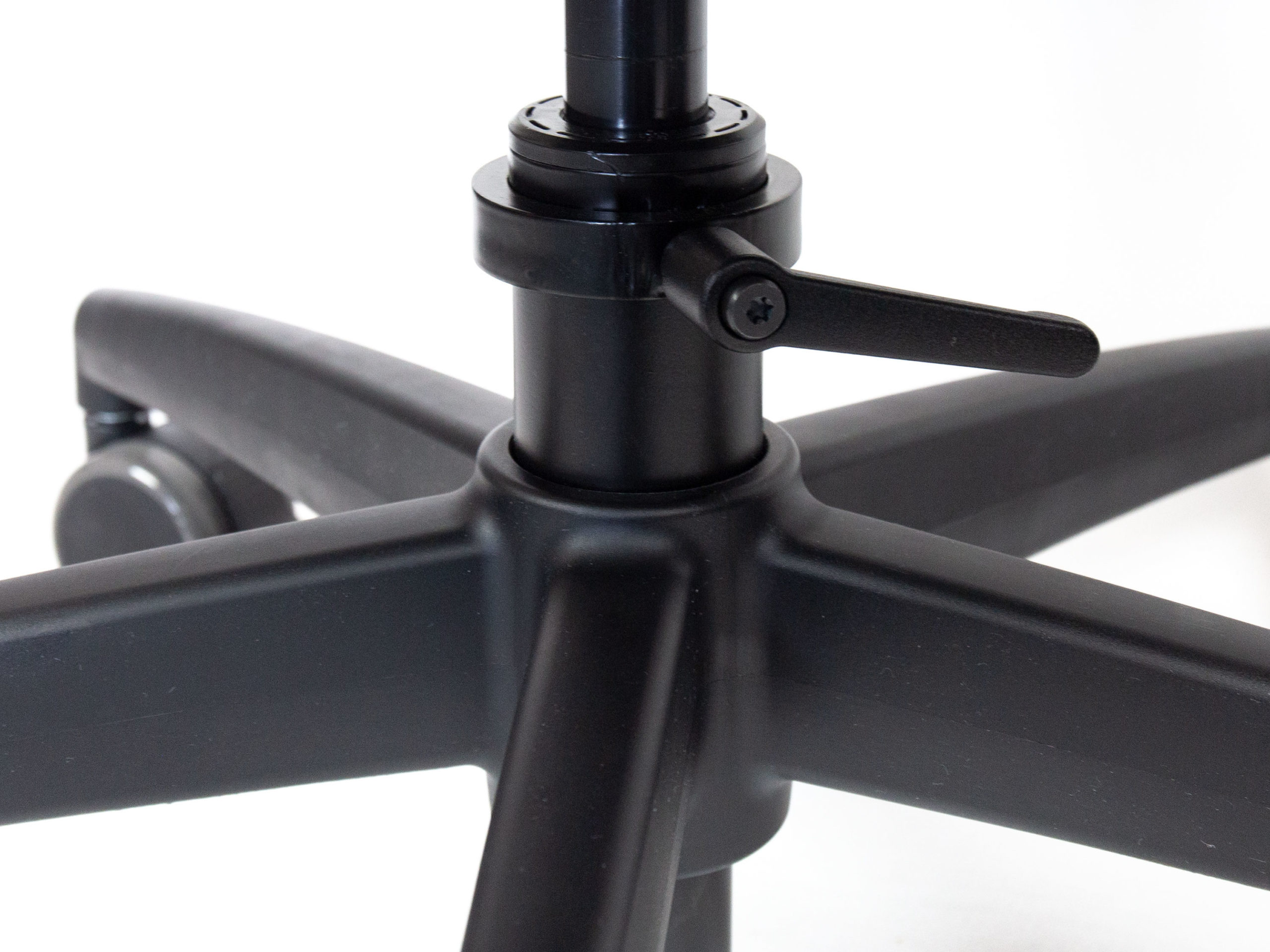 Cover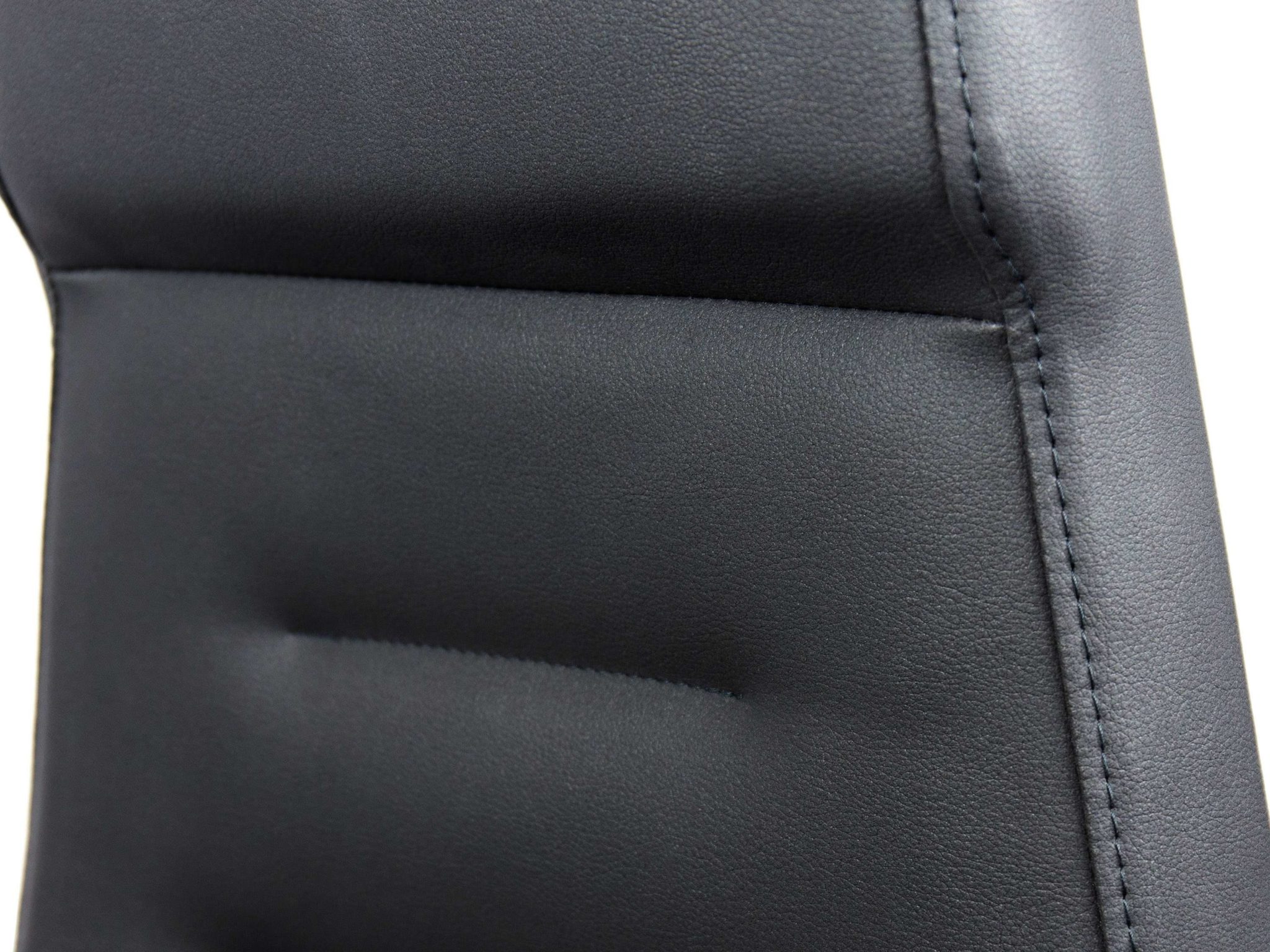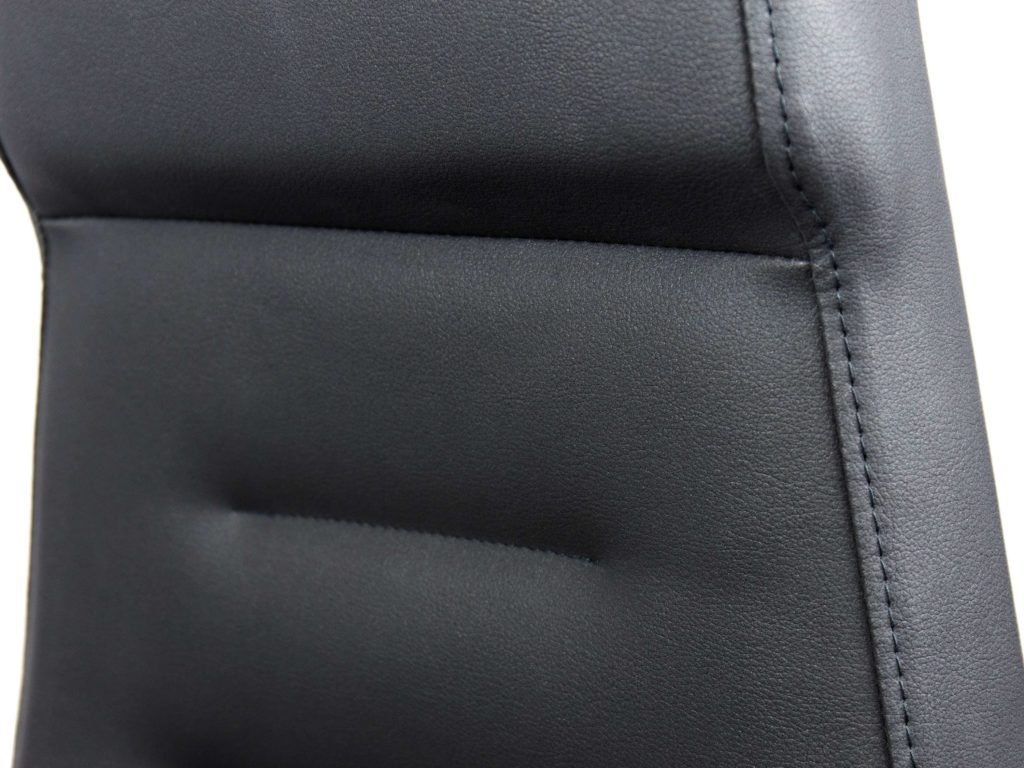 The seat cover is made out of a new breathable and water-vapor-permeable synthetic leather from Continental in our home town Hannover. The hybrid material made of vinyl and polyurethane uses the best properties of both and provides surface softness and durability.
Scope of Delivery
1x Flight Chair – MFC-1 Blackbird
5x Lockable castors (optional)
1x Rotation Brake (optional)
The MFC-1 chair is made on order and has a delivery time of approx. 1-4 weeks.
Joystick / HOTAS chair mounts left / right joystick or throttle are not in the scope of delivery. They are only in the product images to illustrate the complete structure.
Add-ons
Technical Details
| | |
| --- | --- |
| Seat width: | 47 cm (18.5 in) |
| Seat depth: | 44 cm + 5 cm (17.3 in + 2 in) adjustment range |
| Backrest width: | 47 cm (18.5 in) |
| Backrest height: | 72 – 80 cm (28.3 – 31.5 in) |
| Seat thickness: | 10 cm (3.9 in) |
| Seat height: | 43 – 55 cm (16.9 – 21.7 in) |
| Total height: | 121 – 137 cm (47.6 – 53.9 in) |
| | |
| --- | --- |
| Armrest, lowest position, measured from the seat: | 16 cm (6.3 in) |
| Armrest, highest position measured from the seat surface: | 26 cm (10.2 in) |
| Base diameter: | 65 cm (25.6 in) |
| Density foam seat: | 40 kg/m³ |
| Max. Load: | 150 kg (330 lbs) |
Foams CFC- and CHC-free, single-origin, breathable cut foam
All materials are GS tested, sorted, labeled, and recyclable
FAQ
Are the Joystick/HOTAS Chair Mounts included?
No, this product contains only the pilot seat. All attachment points on the bottom of the seat are available.
PRESS / REVIEWS
Noobifier - Monstertech Made The Perfect Sim Chair - This is Why.
Morphologis - The ULTIMATE Flight Sim Chair? New Monstertech Prototype Preview!
Snake Eater - ALL NEW Monstertech Blackbird Flight Chair Review!!
Notice
Partially pictures of accessories such as controllers or seats, which are not included in the shipment of the product, are shown on pictures. These serve only to better illustrate the overall view.