Mouse Chair Mount
Infinitely adjustable chair mount with mouse plate for the right side of the chair (ask for left side).
Concept
The chair mount for a mouse plate is the ideal companion for a chair mount setup with center joystick and throttle. The mouse plate is infinitely adjustable in all directions and can therefore be brought into an individually perfect ergonomic position.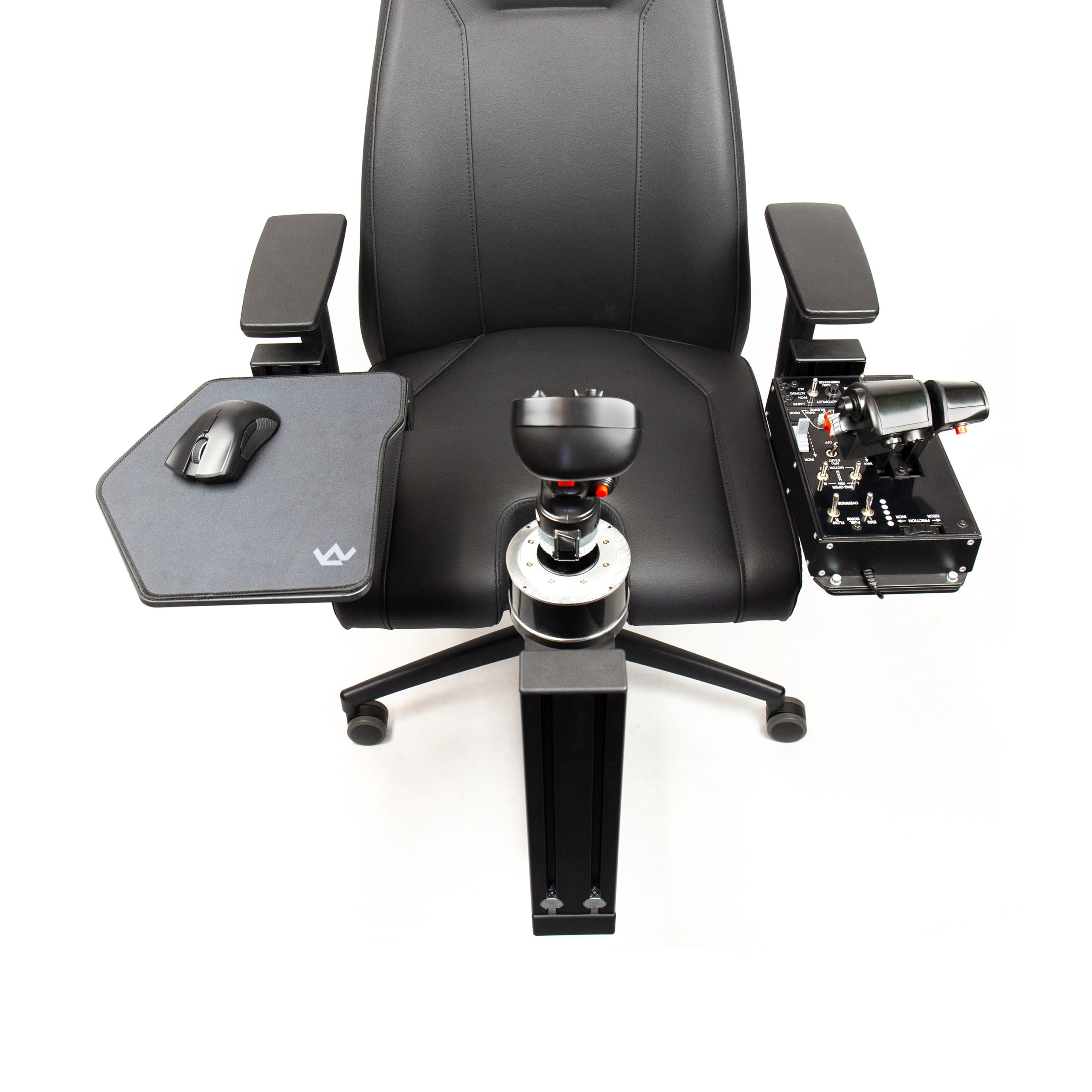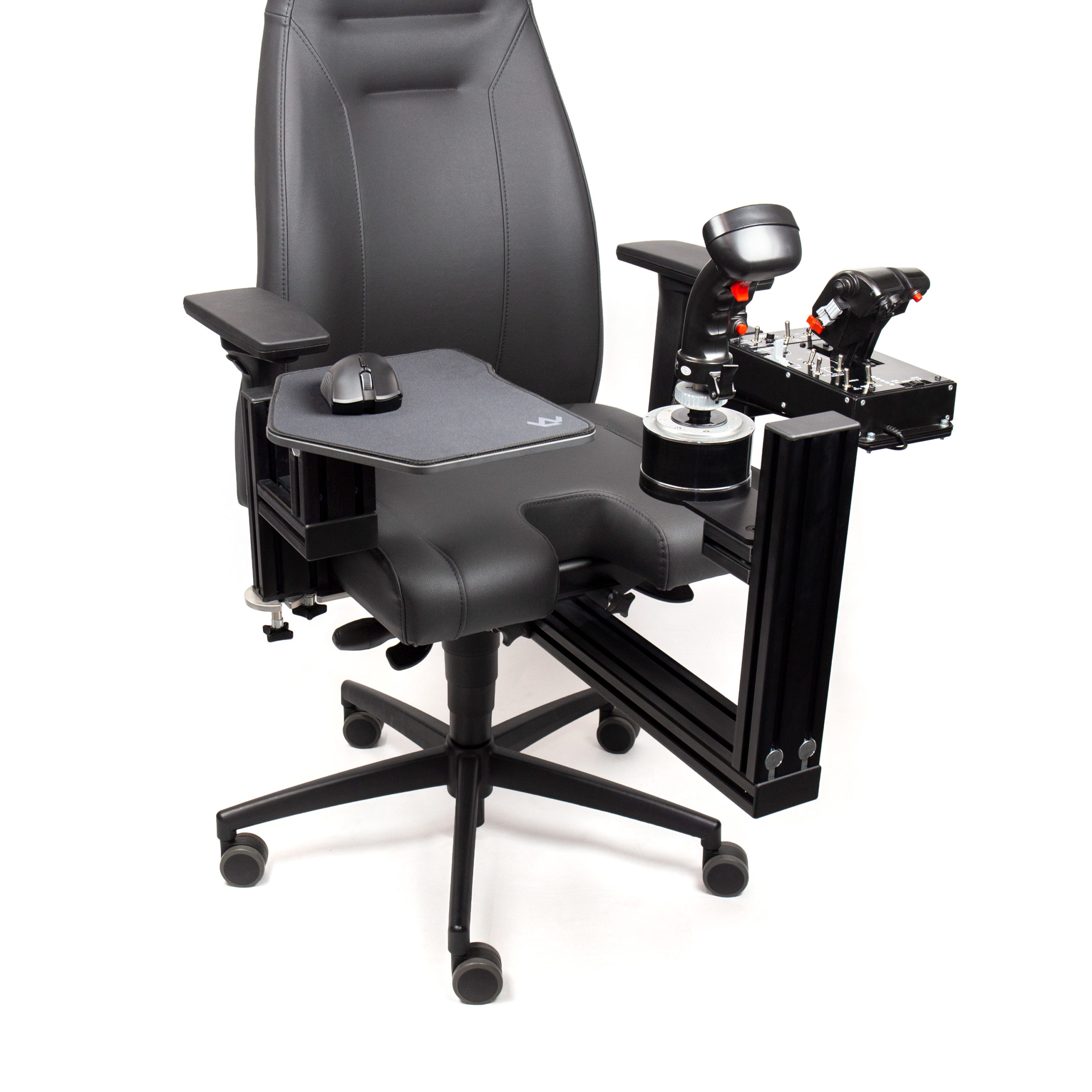 Shipment

1x Chair Mount
1x Mouse Plate on the right

For setup and adjustment, a hex key set with ball head is required. (Not included)

Chair, armrests, joystick or throttle are not included and only serve to illustrate the complete structure on the product images.
FORM MFC/MPS
Print FORM MFC/MPS
FORM 1
Print FORM 1
Maxnomic / NEEDforSEAT
Noblechairs
Secretlab
and many more...
FORM 2
Print FORM 2
Arozzi
AKRacing
Boulies
Clutch
Cougar
DXRacer
GTOmega Racing
Killabee (8XXX Series)
L33t (E-Sport/Elite)
Sharkoon (Straight Arm Rests)
ThunderX3 (Straight Arm Rests)
Ulti-Mat
Vertagear (Racing)
...please choose FORM 2 for the majority of other gaming chair brands.
FORM 3
Print FORM 3
IKEA Järvfjället
IKEA Matchspel
Gamechanger
FORM 4
Print FORM 4
FORM 5
Print FORM 5
Autonomous ErgoChair 2
Autonomous ErgoChair Pro
FORM 6
Print FORM 6
NeueChair
Vertagear Trigger
FORM 7
Print FORM 7
Autonomous Ergochair Recline/Core
FAQ

Notice
Our design is constantly improving, so the finished product may differ from the version in the videos and on the images.