Swivel and Quick Release Adapter
Adapter for quick folding away or dismantling the chair mount.
€19.33
The chair mount is securely fastened to the mounting plate on the chair with two thrust ball bearings and clamping levers. With a handle, the mount can be turned out of the way.
Ideal for quickly switching from a keyboard/mouse setup to a cockpit setup or to easily use the office chair for daily work.
The two clamp levers allow you to quickly assemble and disassemble the chair mount without tools.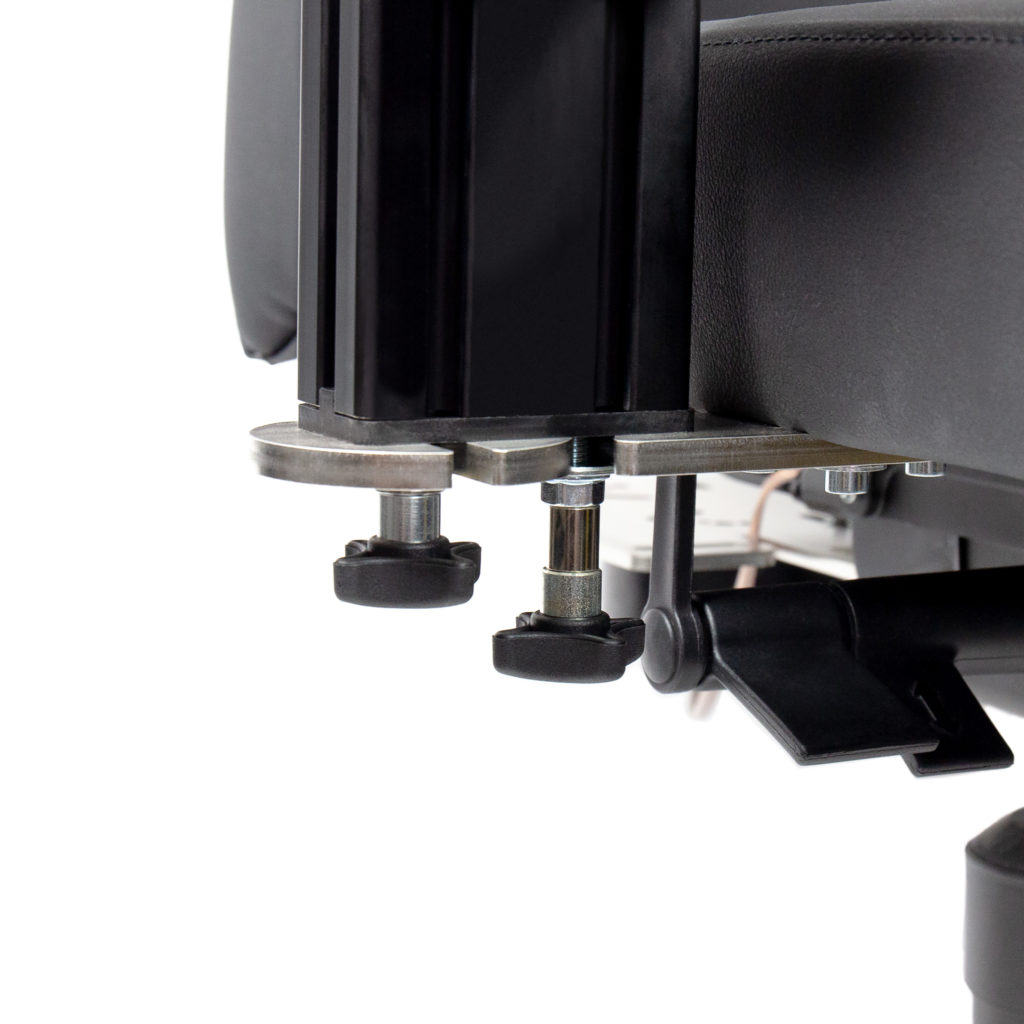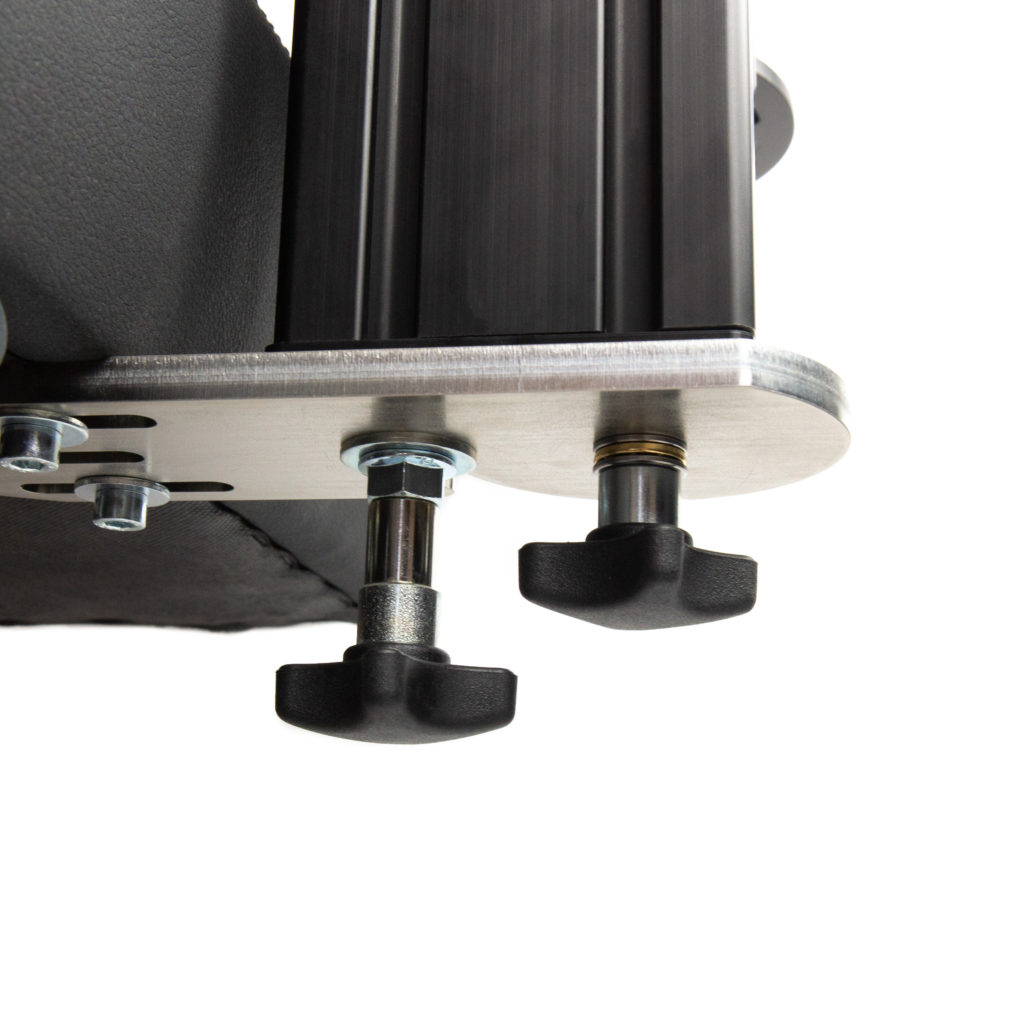 Compatibility
The swivel and quick connect adapter is compatible with all chair mounts.
This adapter is the revised version of the older swivel and quick connect kits. The two functions have been combined here.
Shipment

1x pressure plate with bearing socket
2x axial ball bearing
2x star grip

Chair mount, joystick or throttle are not included and serve on the product images only to illustrate a complete body.
FAQ
Is VAT (Value-added tax) due for orders outside the EU?

19% VAT is only charged for deliveries within Germany and the EU.
DOWNLOADS

Notice
Our design is constantly improving, so the finished product may differ from the version in the videos and on the images.