Throttle Add-on
Add-on for an additional throttle.
Useful add-on for additional throttles. Placement is to the left of a joystick. A throttle extension is especially useful for dual joystick and throttle setups.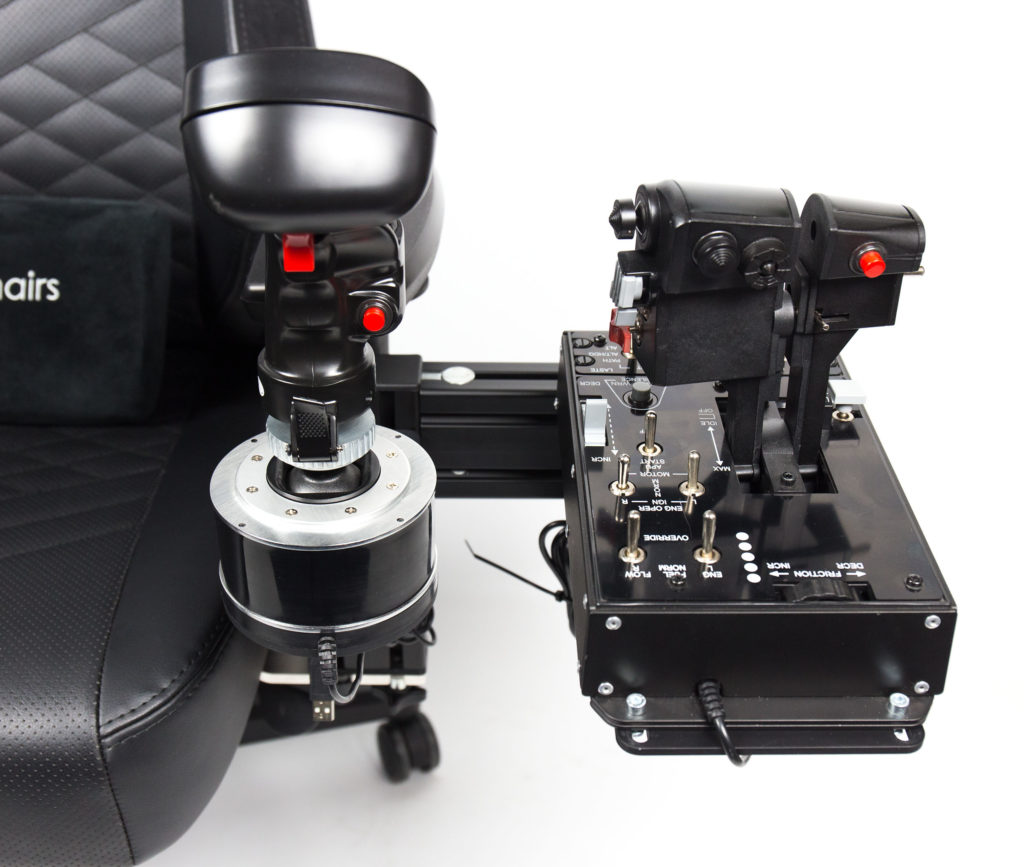 Compatibility
The Throttle add-on is compatible with all new and old MONSTERTECH products. Ideal for Sim Rig, Stand and chair mount.
Use for table mounts or chair mounts with swivel adapter is not recommended, as a combined joystick/throttle mount can be very heavy.
Shipment

1x Throttle extension profiles
1x Joystick/Throttle mounting plate
Accessories for attaching the Throttle add-on

Joystick or Throttle are not included and serve on the product images only to illustrate a complete body.
FAQ
Is VAT (Value-added tax) due for orders outside the EU?

19% VAT is only charged for deliveries within Germany and the EU.

Notice
Our design is constantly improving, so the finished product may differ from the version in the videos and on the images.